Imagine your life when you can speak English fluently and easily!


A day when ...
... You can remember words when you need them

... You can take part in a conversation without hesitating or translating
... You can do social things easily, like eating in restaurants & travelling
... You feel confident that your pronunciation is correct and nobody will laugh at you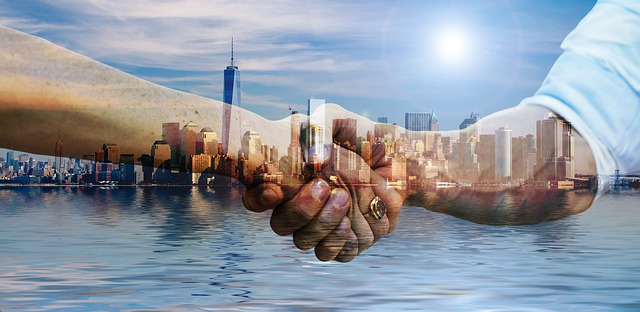 The world is full of opportunities for you. Take your place in it and communicate without fear of making a mistake.
But how do you get to this place of happy, confident English?
Remember when you studied English at school? Maybe you learned grammar and memorised vocabulary. It was boring. You had tests and exams. You were glad when school finished and you didn't have to study English any more.

But there's a bigger problem. The way English was taught didn't help you speak it. After all those years of studying, you still don't know what to say in a conversation. You can't remember the words. You feel blocked.

I understand this, because the same thing happened to me.
When I was studying French at university, I went to France, but I couldn't even order a coffee.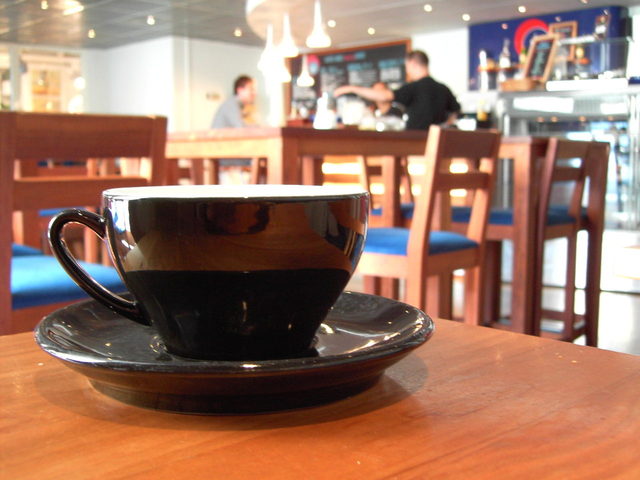 Simple things are difficult when you don't know the right phrases
I was sitting outside at a little bar with friends, and when the waiter arrived, I didn't know how to order. I knew the words "coffee" and "please", but I couldn't put them together in a sentence and I couldn't remember the polite way to ask for something.
Maybe that's happened to you. You know the words, but you don't know how to use them in a sentence.
So, in the bar, I looked at my friends and I wanted them to order first so I could copy them. Why couldn't I do a simple thing like order coffee when I could understand complicated French literature in my University course? I felt so frustrated that day.
I had similar problems when I moved to Italy.
At first I didn't understand my co-workers. They all spoke so fast.
I felt stupid because I couldn't understand or reply. When people asked me a simple question it took me a long time to think of a reply. Then when I found the words, it was too late. The conversation moved to another subject.
I was also embarrassed about my pronunciation and my terrible English accent.
These experiences made me think.
Why is it so difficult to have a conversation in another language when you can read it and understand the written words?
It's because of school. There's ONE thing missing from lessons - and that's how to speak a language fluently and confidently.
It CAN be easier!
There IS a much easier, quicker way to have a conversation in English.
But you don't learn this from school textbooks. When you study English at school, the lessons are:
- grammar exercises and drills
- vocabulary lists to memorise
- reading comprehension - and maybe also
- understanding literature
At the end of your course or textbook you can change active form to passive form, direct to reported speech, and go from a first to a second hypothetical situation.
But you don't learn how to speak or how to have a conversation.

How YOU can have easy conversations
I spent a lot of time thinking about the "science" of easy conversations.
Text books don't help - they don't prepare you for conversations.
A month in an English-speaking country can help - but not everybody has a free month (or the money!)
So I listened to what native speakers really say in conversations.
That's when I realised something very, very important. You don't need a really big knowledge of grammar or vocabulary.
What you need are the little phrases that we use every day to talk about our lives and experiences - and to reply to other people.
Phrases like "By the way" and "Can I have..." which make up between 40% and 80% of our conversations.
40% - 80%.
Think about this.
Between 40% and 80% of our conversations are automatic phrases. Not grammar. Not individual words, but simple phrases that are easy to learn and use.
When you use these phrases, you'll sound more natural and fluent too.
This is what we call a "game-changer". Forget your grammar books and vocabulary lists. When you use automatic phrases, you stop being silent. You don't hesitate. You just use the phrase - and add the details for your conversation.
Here are two examples:
"By the way, ...do you know when the meeting is?"
"Can I have... a tuna sandwich please?"

"People need phrases they can use immediately and not just single words." (Monica, student on the program)

This is why I created the Speak Real English program.

The step-by-step fluency program that gives you native, automatic phrases

You need to know how to use the phrases - and how to pronounce them correctly. This step-by-step approach makes it easy for you - even if you hated English at school! In every module you get:

downloadable video (great for new phrases & listening practice)

video transcripts and audio files (understand every word)

full text explanations with audio (copy my British pronunciation & get easy-to-remember flashcards)

example conversations with quizzes (hear the phrases in native conversations) - and

special everyday phrases quizzes and flashcards (quick review and practice)
PLUS ...
A special bonus - A personal lesson!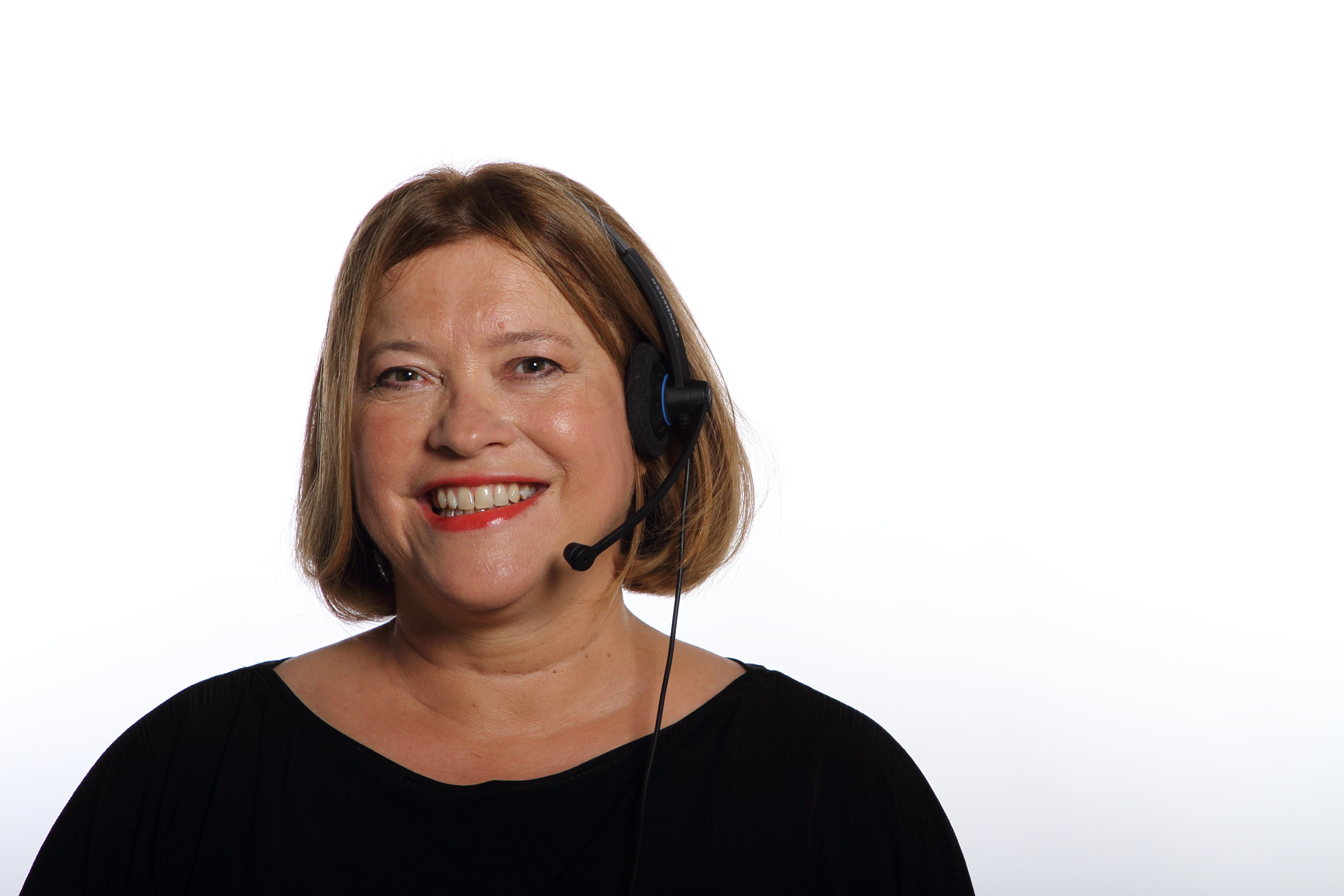 Book a 20-minute lesson with me on Skype or Facebook to get my expert feedback. Got a question about English, or want to practise some phrases and vocabulary? This lesson is OPTIONAL - but it's a great chance to use your English!

* Get 1 personal lesson on the basic program, and 4 personal lessons on the premium and coaching programs.