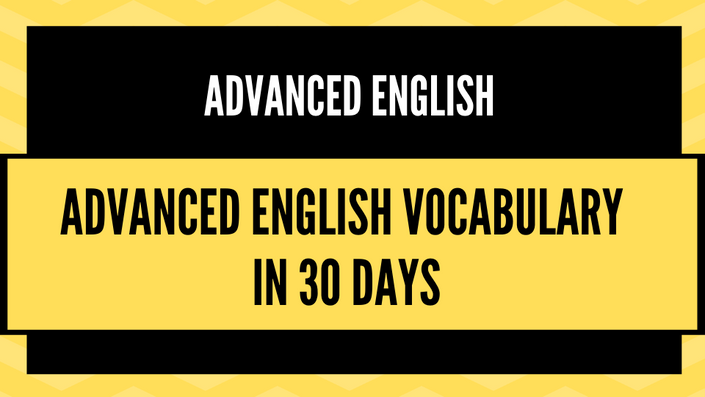 Advanced English Vocabulary In 30 Days
Go from intermediate to advanced level in English in 20 minutes a day
How would YOUR life change with an advanced English vocabulary?
When you're "stuck" at intermediate level, you can speak English and use the grammar well, but you always use the same words.
With an advanced vocabulary, you can
... explain your ideas clearly and fluently
... have full, interesting conversations
... speak with authority
So what stops you getting to advanced level?
Is it because your memory isn't very good any more?
Or that you're too busy with your job or family?

Or because you studied English a long time ago, and you've forgotten it?
Is it possible to get to advanced
level - without hours of study?
Many of my students already speak English well. But they also know that their "active" vocabulary (the words they can use easily) is smaller than their "passive" vocabulary.
It's frustrating to know a lot of words - but not be able to use them in conversations.
My students are dedicated and ambitious. Like you!
But they're also busy, and they don't have lots of free hours to study.
So, let me ask you:
What do you REALLY need from an advanced vocabulary course?
1. Respect for your time
Nobody has hours and hours to study.
>>> Ideally, you should study only 20 minutes a day
2. Success
We have to believe we can do it.
>>> You need simple explanations and easy quizzes.
3. Useful help.
It has to give us real results.
>>> You need an up-to-date advanced vocabulary that makes you sound intelligent and confident.
And now, you can have all these three things!
Introducing...
The Triple A ('AAA') Method
My advanced vocabulary course helps you get to advanced English without studying for hours.
It is the ONLY system that uses the Triple "A" method to give you short, 20-minute lessons.
Most people use the same words all the time. These words feel "safe" and comfortable.
But they aren't very precise, and they can't always be used in every situation.
My solution to an intermediate, "average" vocabulary is the Triple A ('AAA') Method.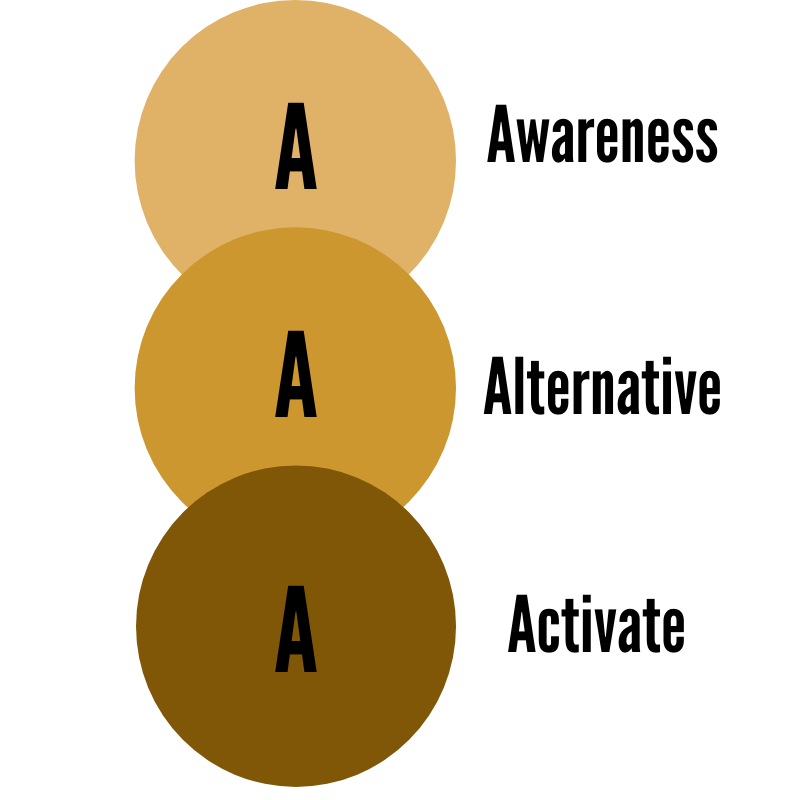 The method has three, simple steps.
Step 1. Awareness ('A')
Be aware of a word that you use all the time. (For example, "big".)
Step 2: Alternative ('AA')
Find an alternative, different word to increase your vocabulary. (For example, "huge".)
Step 3: Activate ('AAA')
Use this new word ("huge") in a sentence. For example, "They live in a huge house."
Double Your Vocabulary With The Triple A Method
The Triple A Method is powerful and flexible. You can use it in many ways:
to go from formal to informal English ("surprised" = "gob-smacked")
to go from written to spoken English ("introduce" = "roll out")
to go from boring to exciting English ("the best" = "the Rolls Royce of...")
But the best part is that you don't have to find the alternative words. In this advanced vocabulary course, I've found the most common words for you to use in different situations. In addition, I've included example sentences and quick quizzes to help you remember the words.
This training is almost effortless.
No searching in dictionaries to find better words
No long lists to memorise
No hours of work creating vocabulary themes
My promise to you:

If you are willing to practise for 20 minutes a day and are already at intermediate level of English, this training will get you an advanced vocabulary in 30 days.
Everything you need to get an advanced
vocabulary in 30 days - so that 2021 is
YOUR best English year ever!
You CAN get an advanced English vocabulary with this complete, organised course.
10 vocabulary topics (speak about everyday subjects like work, health, money, education, entertainment, etc - with confidence)
5 science-backed memorisation techniques (simple ways to help you remember words, even if you think your memory isn't as strong as before)
5 strategies to dramatically increase your vocabulary (without reading thousands of articles or memorising an entire dictionary)
30-day study plan which gives you the exact sequence of activities to take you from intermediate to advanced vocabulary in one month
Yes! There are more bonuses!
3 months of (free) upgrades to keep your vocabulary fresh, new and relevant
Fantastic value - an introductory price for the new Advanced suite
Get "Advanced English Vocabulary In 30 Days" for the special price of $49.
Here's how you'll get an advanced English vocabulary in 30 days!
In the next 60 seconds, get immediate access to the course. All the course materials, study plan, memorisation techniques and vocabulary-building strategies.
In the next 30 days, follow the daily study plan. Study just 20 minutes a day to increase your vocabulary.
For three months (January - March 2021), get your free upgrades so that your vocabulary stays up-to-date

Your Instructor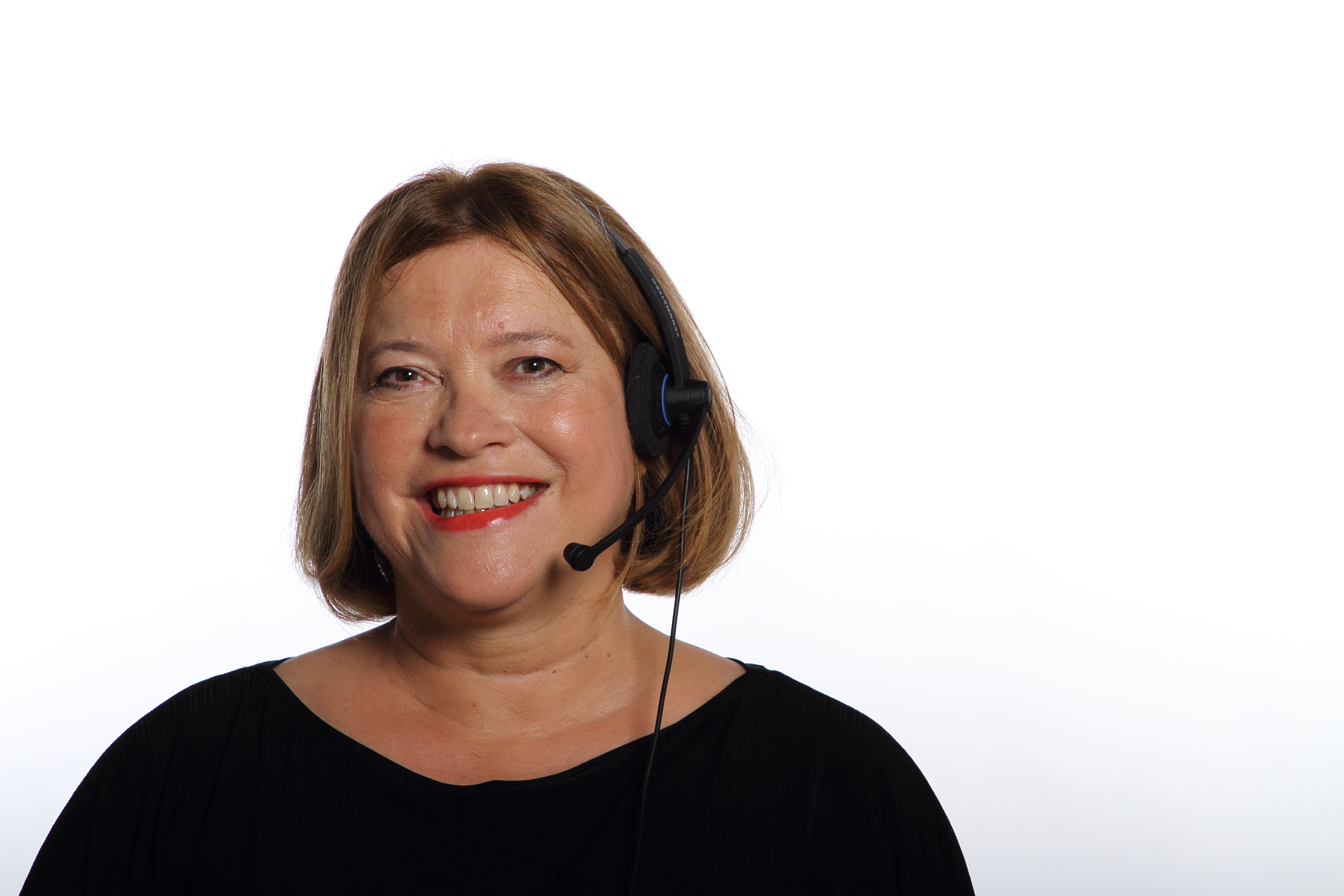 How I will help you
I help over 500,000 people learn English with me every month on my website - and I can help YOU!
I've taught English for more than 20 years, to people from all over the world. This means I've seen and heard most grammar and pronunciation mistakes, and that I can show you the short-cuts and easy ways to learn English.
I'm an English "nerd", so you don't need to be!
Languages fascinate me. Their structure, their similarities, and their weird rules. I particularly love analysing English so that I can explain HOW you can speak and use English both fluently and accurately.
I'm also the author of 6 learning-English books, covering English grammar, speaking, vocabulary and business.
I know how you feel

I've learnt both French and Italian, so I understand the challenges of learning a language. My goal is to support and encourage you on every step of your journey to fluency!
About me
I've lived in Italy, France, the Netherlands and Hong Kong, but now I'm back in England - my home country. When I'm not teaching, creating training courses or doing the crossword, I look after my three rescue cats.
Frequently Asked Questions
When does the course start and finish?
Start NOW to get a special price. In January 2021 your three months of free vocabulary upgrades also start.
Who is the course for?
For best results, you're already at an intermediate level, and you now want to get to advanced level of English.
What if I am unhappy with the course?
If you are unhappy with the course, contact me in the first 30 days and I will give you a full refund.

"I'm really satisfied and very pleased with all the hard work that you have done and the way that you have organised all the lessons."
- Angelika, Student from Greece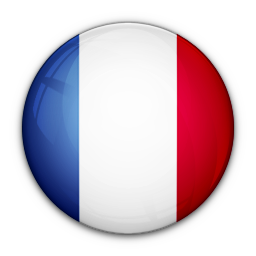 "A brilliant advanced vocabulary method. This is not about repeating a list of boring words: they are all put in various, up-to-date contexts, revised in playful related quizzes and combined with strategies to improve your memory skills. There is plenty of practice and you can do all this in a short period of time."
- Fabienne, Student from France
Course Curriculum
Welcome to Advanced Vocabulary in 30 Days!
Available in days
days after you enroll
5 Memorisation Techniques
Available in days
days after you enroll
5 Strategies To Expand Your Vocabulary
Available in days
days after you enroll
Risk-free!
I want you to be happy!
If you decide - for any reason - that this course isn't for you, contact me within 30 days for a full refund.