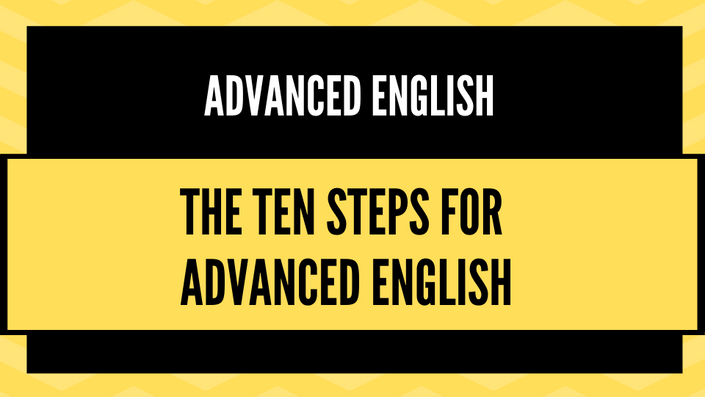 The 10 Steps For Advanced English
Get Clear Rules For Accurate English
When you can use English like your first language...
- you aren't worried about making "basic" mistakes
- conversations feel easy and natural
- you don't have to simplify or summarise your ideas. Your English is effortlessly elegant.

But getting to this stage is a long and frustrating journey.
Sometimes it's because you make the same mistakes again and again.
Sometimes it's because you're confused by English grammar. (There are so many exceptions to rules!)
And sometimes it's because nobody corrects your mistakes - so you don't know what to improve!

Truth #1. Advanced English Gives You Authority, Respect & Trust
When you speak at an advanced English level, you get instant authority, respect and trust from the people you talk to. It means that:
- people enjoy talking to you in English
- international colleagues and clients see you as an equal partner, and
- English is the key to your professional success (& not something that fills you with fear)
Truth #2. Nobody tells you when you make a mistake.
Most people are too "polite" to tell you when your English isn't 100%. (They'll correct your vocabulary or even your pronunciation, but not your grammar.)
Sometimes they don't want to offfend you. Sometimes it's because they aren't sure of the grammar themselves.
The result? You don't know when you're making a mistake - which is frustrating for you, because how else can you improve?
Truth #3: Studying English grammar is complicated - and boring!
There are lots of rules, and endless exceptions to those rules. And grammar textbooks rarely do a good job of explaining concisely.
(Even I hate reading English grammar books - and I'm a teacher!)

So, how do you get to an advanced English level
- without spending years studying
- without asking all your friends or colleagues to correct your English
- and without falling asleep each time you do another grammar exercise?


INTRODUCING...
The 10 Steps For Advanced English
Go from Intermediate To Advanced by following easy-to-remember guidelines
Your path to Advanced English starts with training in ten key areas of English. But instead of trying to memorise long lists of rules and their exceptions, get easy-to-remember tips and guidelines.
- the "patterns" in English that reduce your learning time (learn one pattern, not 100 individual rules)
- "tips" and short-cuts so that you feel confident about your English
- ways to expand your sentences, simplify complex structures AND avoid repetition - all so you can speak accurately, confidently, and elegantly.
Then...
You need to practise in order to remember. This is why you have a short quiz after each video.
But that's not all.
You also have access to me, the "Grammar Tutor", I'll answer all your English questions.
Let me explain...
Supposing you don't understand the video training. Or why a particular answer is correct. Instead of feeling stuck or frustrated, just ask your question and I'll answer.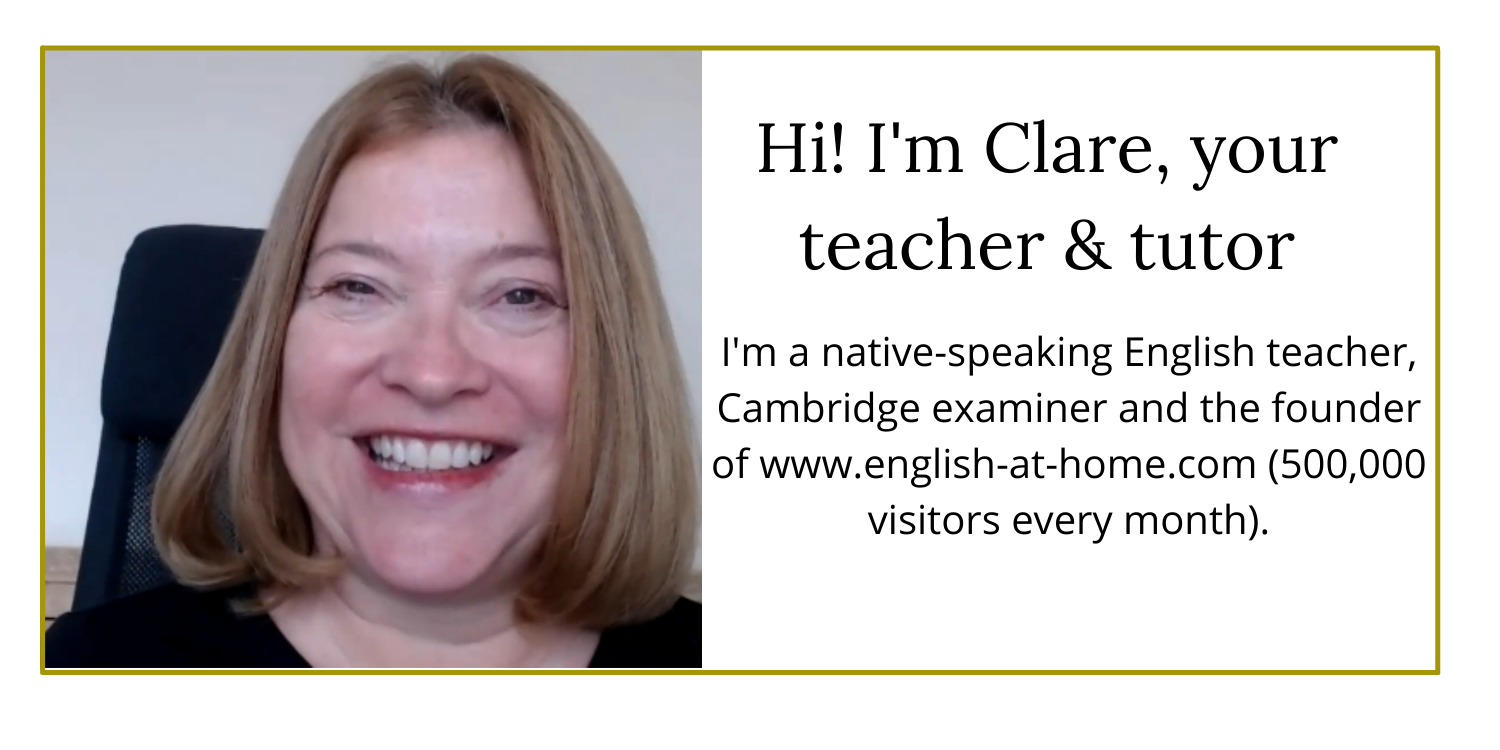 A grammar tutor is the next best thing to having a teacher by your side!

Cheaper than Duolingo. Quicker than asking Quora. And tailored just for you.
10 Steps For Advanced English - In Full
This training gives you a complete roadmap for advanced English.


1. 10 Steps with 37 videos & 32 quizzes (worth $100)
The 10 Steps explain the most important areas of advanced English so that you can avoid common mistakes, expand your sentences - and get the authority and respect you deserve when you speak English.
Here are three examples of these ten steps: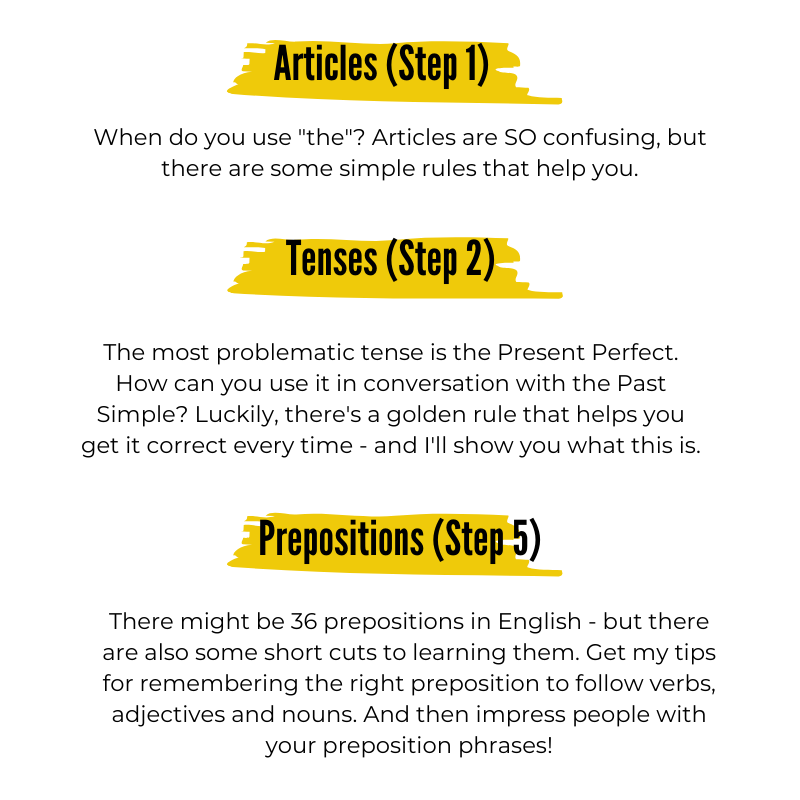 We also cover modals, conditionals, verb patterns, relative clauses, passives, sentence structure and ellipsis (= how to avoid repetition) in this training. A few examples:
- Are you unsure about when to use an infinitive or a gerund? (Head to the Verb Patterns section.)
- Do you need to expand your sentences to speak with greater 'flow'? (Go to Sentence Structure.)
- Do you want to sound more natural - and even casual - in a conversation? (Check out the Ellipsis section.)


2. Grammar Tutor - get your questions answered (worth $300)

Unlimited access to my brain! This is the part of the training where you can have direct access to me. If you're unsure about anything in the video or quiz, write your question and get a clear answer.
- No more searching the internet and getting 10 different opinions.

- Answers completely focussed on your question.
*** SPECIAL INTRODUCTORY PRICE ***
The total value of '10 Steps For Advanced English' is $400. But your investment is much less!
Get the '10 Steps For Advanced English' for just $79
(That's about the cost of two grammar textbooks - which you'll never read!)
This is how you get to advanced level:
In the next 60 seconds, get immediate access to the training. All the videos, quizzes and Grammar Tutor.


In the next 30 days
, work through the 10 steps. Watch the video, do the quiz, and ask a question if you aren't sure. You'll get my clear explanations - and you can ask as many questions as you need!


In the next 60 days
, complete the course and get your Certificate of Achievement. Congratulations on reaching an advanced level of English!
Course Curriculum
Welcome to The 10 Steps For Advanced English
Available in days
days after you enroll
Nouns & Articles
Available in days
days after you enroll
This is SUCH a good question!
Here's how the training can help you go from frustrated to confident - in 10 steps! It's ideal for you, if:
you want to get to advanced level in English, but you don't have the time (or desire) to read English grammar books
you aren't even sure what grammar to focus on for advanced English level.
you're happy to study (watch videos / do quizzes) but you also want to ask questions
you don't want to learn hundreds of rules and exceptions - but you DO want easy-to-remember guidelines for accurate English
You have 2 ways to get to advanced level with this training:
- the 37 videos and 32 quizzes which explain - in clear English - the most important rules and guidelines for advanced English. You'll know the common errors to avoid and get ways to simplify complex English (great when you're in a conversation) and expand your sentences for more elegant English.
- 'Grammar Tutor'. Exclusive and unlimited access to me whenever you have a question.
At the end of this training, you'll be
confident about the most important areas of English, AND
accurate, as you'll know which errors to avoid
All in less time than it takes to read an English grammar textbook!
Here's what my students say about 'The 10 Steps For Advanced English'!

"I recommend all of you out there who are passionate about learning and using English to join "The 10 Steps for Advanced English".

Since joining the program, I have gained insight into how a variety of English grammar topics should be approached. Many of the lessons are real eye-openers for me; I have found new ways to truly understand intermediate to advanced English grammar in very short and sweet video lessons, which you have lifetime access to.

Most importantly, you can ask Clare, our coach, English questions as many times as you want. This alone has helped me tremendously as far as my English learning goes. Overall, I have enjoyed the benefits of this course. You shouldn't miss out on it!"
- Eve, from Thailand

"The 10 Steps for Advanced English' is a crystal clear advanced grammar course; it definitely helps us get a much better grasp of that very rich language!

Not only are there oral and written presentations plus quizzes but also you have the chance to write your questions and get quick answers from Clare at the end of each chapter, which makes the method really innovative, most agreeable and interactive!

So, personally, this method is really worthwhile for anyone who wishes to reach an advanced level."
- Fabienne, from France
My TWO guarantees to you.
I want you to be 100% happy with your investment, AND I want you to get to advanced level. I have two guarantees:
1. RISK-FREE
I want you to be happy. If you decide - for any reason - that this training isn't for you, contact me within 14 days for a full refund.
2. PERSONAL GUARANTEE
If you watch the videos, do the quizzes, and ask me questions when you need to, you'll get an advanced level of English!

Your Instructor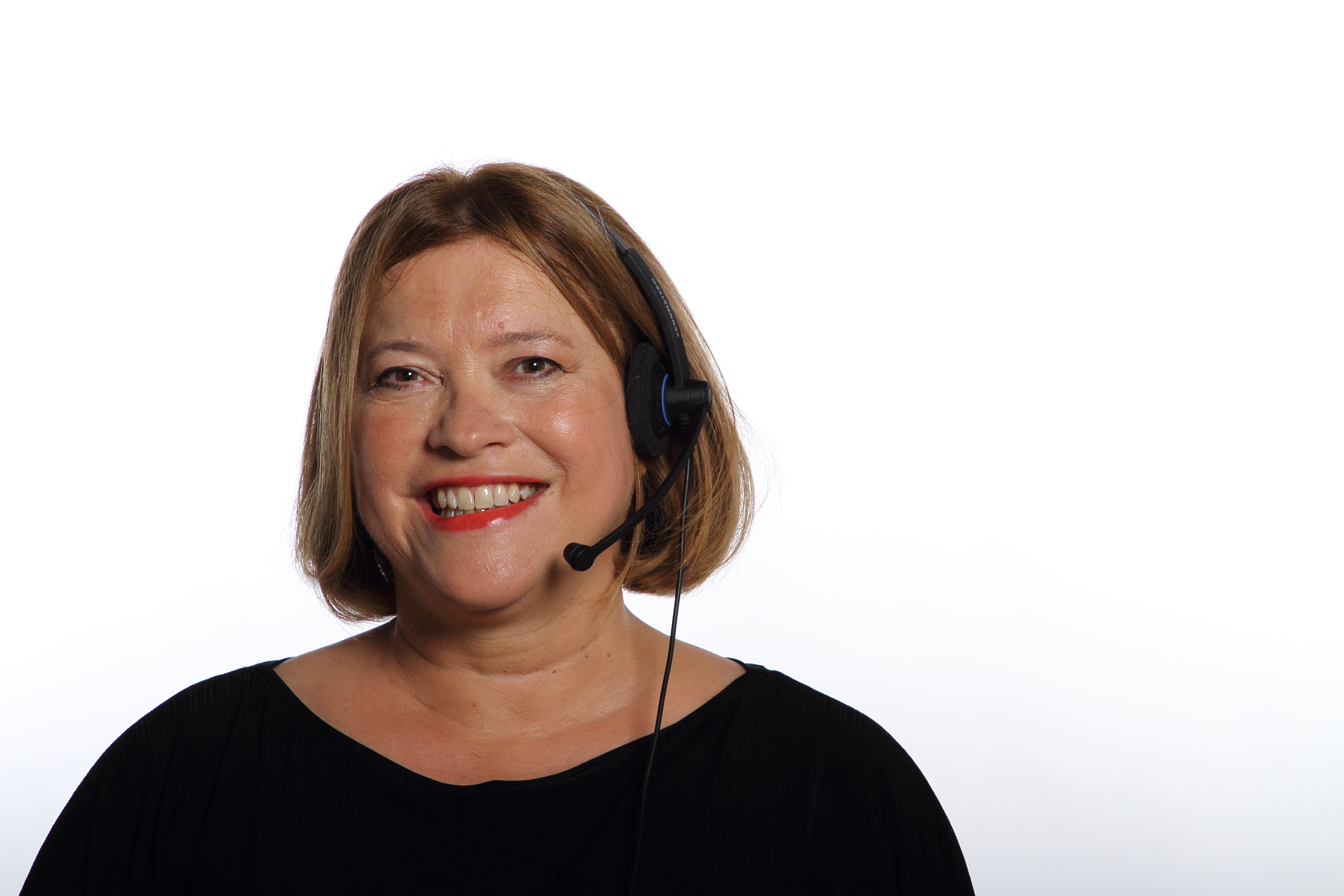 As we say in English, you're in safe hands with me!
I help over 500,000 people learn English with me every month on my website - and I can help YOU!
I've taught English for more than 20 years, to people from all over the world.
I'm the author of several books, including '505 Business English Idioms & Phrasal Verbs' and 'Business English Writing Essentials'.
English is my native language, and I also speak French and Italian fluently.
My passion is for helping people become fluent speakers of English - quickly and easily.
I've lived in Italy, France, the Netherlands and Hong Kong, but now I'm back in England - my home country. I live by the sea and I enjoy books, films, and spending time with my rescue cat.
Frequently Asked Questions
When does the training start and finish?
It starts now! It's a self-study course, with access to 'Grammar Tutor'. You can ask questions any time you need and you'll get a clear explanation.
How long do I have access to the training?
When you join the training, you have unlimited access to it and to me, your Grammar Tutor.
What if I am unhappy?
I'd never want you to be unhappy! You have two guarantees with this training, and if you're unhappy with your investment, contact me in the first 14 days and I'll give you a full refund.
What English level do I need to be?
This training will be the most helpful for you if you're already at intermediate level, and you want to get to advanced level. But if you're already at advanced level, the training will be helpful for you as a 'refresher'!
Do I need any special software for this training?
No! All the training (video / quizzes / Grammar Tutor) is on the Teachable platform.